SMC Sheet, also known as Sheet Molding Compound, is a composite material that combines glass fibers and polyester materials. It is formed into panels through a compression molding process. Glass fibers are woven into fabric or intertwining strands of glass. These glass fiber mats or fabrics are placed in a mold and combined with pure resin containing a hardening agent to form the parts.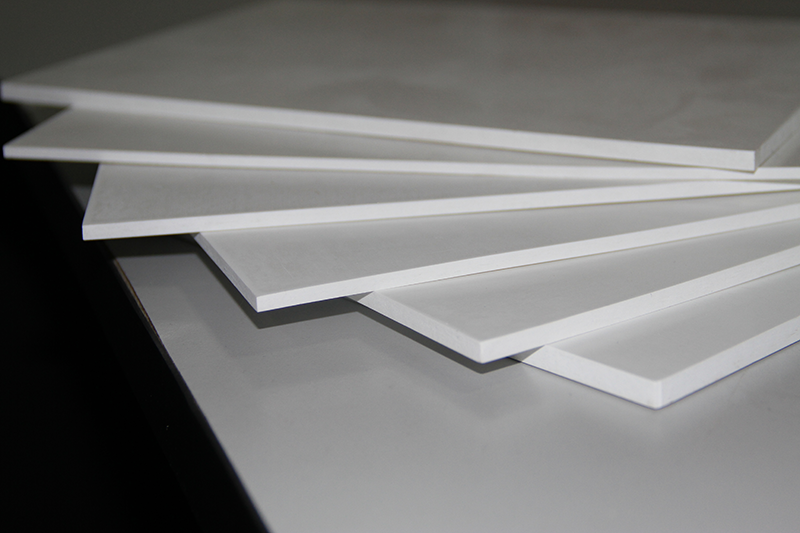 Advantages of SMC Sheet:
1.High Strength and Stiffness:
SMC Sheets possess outstanding strength and stiffness, allowing them to withstand high pressure and loads. The glass fiber reinforcement provides excellent mechanical performance, making them suitable for providing stable support and rigidity in structures and components.
2.Excellent Corrosion Resistance:
SMC Sheets exhibit good corrosion resistance, enabling them to resist the effects of chemicals, humidity, and climate. This makes them perform well in demanding applications such as the chemical, automotive, and aerospace industries.
3.Lightweight:
Despite their high strength and stiffness, SMC Sheets are relatively lightweight. Their lightweight characteristics make them highly useful in applications where weight reduction is necessary, such as the automotive, marine, and aerospace industries.
4.Good Insulation Performance:
SMC Sheets have excellent insulation properties, making them an ideal choice for electrical and electronic equipment. They effectively isolate electric currents, preventing electrical faults and short circuits.
5.Dimensional Stability:
SMC Sheets exhibit good dimensional stability when exposed to temperature and humidity changes. With a low coefficient of thermal expansion, they can maintain their shape and dimensions even in environments with significant temperature fluctuations.
6.Versatile Design:
SMC Sheets can be produced using compression molding processes, providing a high degree of design flexibility. They can be manufactured into complex geometric shapes and intricate details, meeting the customized requirements of various applications.
application:
Automotive suspension parts
Car body and body parts
Parts under the hood
Electrical enclosure
Electrical components and electrical components
Application in ground materials
Explosion-proof electrical
equipment enclosure
parameter:
| | | | |
| --- | --- | --- | --- |
| Properties | Unit | SMC Value | GPO3 Value |
| Density | g/m2 | 3.6 | 1.85-2.1 |
| Water absorption | Mg | ≤20 | ≤15 |
| Tensile strength | Mpa | ≥170 | ≥180 |
| Compress strength | Mpa | 220 | ≥60 |
| Adhesive strength | N | ≥3800 | ≥3800 |
| Dielectric strength | MV/m | ≥12 | ≥12 |
| Breakdown voltage parallel | kV | 79 | >42 |
| Comparative tracking index | – | 600 | ≥600 |
| Dissipation | – | ≤0.06 | ≤0.06 |
| Permittivity | – | ≤4.5 | ≤4.5 |
| Insulation resistance | Ω | ≥1.0×1012 | ≥1.0×1012 |
| Deformation temperature | °C | ≥240 | ≥240 |
| Arc resistance | S | ≥180 | ≥180 |
| Flammability | class | V0 | UL94V0 |
Service
Pre-sales Service
We offer personalized 1-on-1 assistance for our products. If you have any questions, our experts will provide you with technical guidance and free samples.
After-sales Service
Our team will regularly communicate with you, ensuring that you can promptly consult us for any insulation-related issues.
Product Services
We provide customized product sizing and processing services.
FAQ:
Q1: What is the difference between SMC Sheet and glass fibers?
SMC is a composite material composed ofglass fibers and polyester resin, while glass fibers are in the form of woven fabric or intertwined strands. During the manufacturing process, glass fiber mats or fabric are placed in a mold and combined with pure resin containing a hardening agent to form the parts.
Q2: What damages can occur to SMC in accidents?
In accidents, the most common form of damage to SMC materials is cracking. In extreme cases, partial panels may experience complete tearing.