Copper Clad Laminated (CCL) is a plate-like material made by impregnating an electronic fiberglass cloth or other reinforcing material with resin, coated with copper foil on one or both sides and hot pressed. CCL.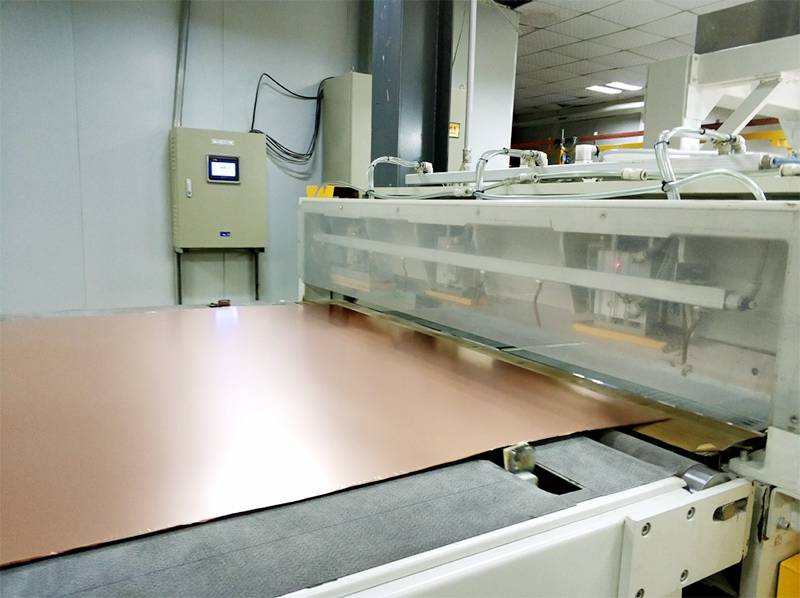 Video of Copper clad laminated production:
This is the video of our Copper Clad Laminated, shows the details of the products. You can have a clearly look of the quality and the appearence of the CCL.
Parameter of Copper clad laminated:
FR-4
CEM-3
Test item
Unit
Test condition
Specification(IPC-4101C)
Peel Strength
N/mm
125℃
≥0.7
AABUS
Float 288℃/10sec
≥1.05
AABUS
Thermal Stress
sec
float 288℃/unetched
≥10
≥10
Bow/twist
%
A
≤1.0
≤1.0
Flexural strength
N/mm²
Warp
≥415
≥276
Rating
Fill
≥345
≥186
Flammability
℃
UL94
UL94V-0
UL94V-0
Glass transiting(Tg)
MΩ
E-2/105(DSC)
≥130
≥130
Surface resistivity
MΩ-cm
C-96/35/90
≥1.0*104
≥1.0*104
Volume resistivity
MΩ/cm
C-96/35/90
≥1.0*106
≥1.0*106
Dielectric constant
–
Etched/@1MHz
≤5.4
≤5.4
Loss tangent
sec
Etched/@1MHz
≤0.035
≤0.035
Arc resistance
%
D-48/50+D-0.5/23
≥60
≥60
Moisture absorption
%
D-24/23
≤0.35(min 0.51mm)
≤0.5
E-2/105TMA
≤0.80(max 0.51mm)
Comparative tracking  index
V
Etched/0.1%HN4CL
≥150
≥175
Application of Copper clad laminated:
CCL is mainly used to manufacture printed circuit boards for supporting and interconnecting and insulating electronic components. It is called an important basic material for printed circuit boards. It is an important electronic material that is indispensable for all electronic products, including aviation, aerospace, remote sensing, telemetry, remote control, communication, computer, industrial control, household appliances, and even high-end children's toys. With the continuous improvement of the level of technology, in recent years, some special electronic copper clad laminates have also been used to directly manufacture printed electronic components.
Package & Storage of Copper clad laminated:
Package&Storage: Sealed packaging with plastic cloth. Avoid direct sunlight, rain, high temperature, humidity, and bending. Keep it at room temperature and the relative humidity of 70%. The storage period is 12 months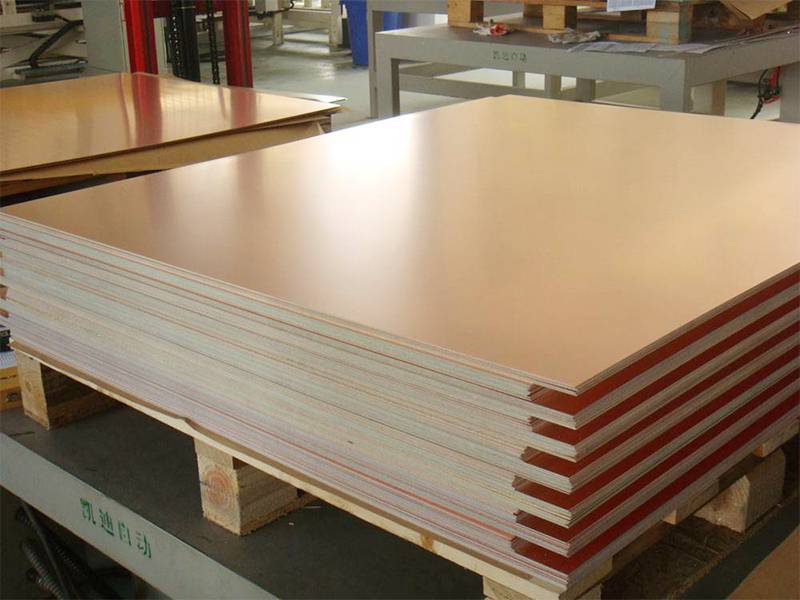 Certificate of Copper clad laminated:
Here is the certificate of our insulation materials and factory, which can ensure the quality of the products which supply to our customers. In 2011, we obtained the certificates of ISO9001:2008 International Quality Management System, and ISO14001 organization environmental management system. Products including Power Distribution Cabinet, HV Switchgear, Transformer Substation, Complete Switchgear and power transformers (below 35kV) passed the tests from CNAS, IAC-MRA, AL, CMA and others international testing organizations.

Service of Copper clad laminated:
1.Pre-sales service
We offer 1V1 personal service and our professionals will provide you with technical guidance and free samples.
2. After sales service
Our staff will communicate with you on a regular basis and any insulation issues can be consulted in a timely manner.
3. Product Service
We offer product size customization and product processing services.
FAQ of Copper clad laminated:
1. Is ZTELEC a manufacturer of Copper clad laminated?
A: ZTELEC is a Chinese manufacturer of insulating materials include Copper clad laminated and was founded in 1958.
2. Do you support custom?
A: We can customize the Copper clad laminated according to customer needs and support the processing parts.
3. Is the sample of Copper clad laminated free?
A: Our samples are free, but require the customer to bear the shipping costs.
4. Is there a spot?
A: Our warehouse of the copper clad laminated maintains stocks throughout the year and some sizes can be shipped within a week.